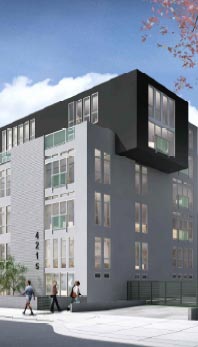 ADVISORY

CONSTRUCTION MANAGEMENT

DEVELOPMENT SERVICES

ASSET MANAGEMENT

RECEIVERSHIP SERVICES
California Landmark has over 20 years of experience developing multifamily, commercial, industrial, and high-end residential projects in some of the most challenging urban environments in Southern California.
With a particular focus on multifamily development, California Landmark has developed over 3,000,000 square feet of successful projects including a nearly 400-unit portfolio of mixed-use lofts in Marina del Rey, Wilshire Blvd high-rise condominium projects, and over 1,000,000 square feet of industrial properties since 1988.
This extensive background enables California Landmark to quickly implement creative solutions to the most challenging real estate development scenarios facing lenders, investors, and project sponsors.
The companyls reputation for integrity and quality while developing complex residential and commercial projects has made California Landmark a trusted development partner for a variety of private and institutional real estate investors and lenders.
Led by founder Ken Kahan, California Landmark's team of experienced development professionals are committed to maximizing value to clients by providing proven advice and services in such areas as land use entitlements, design and construction, condominium DRE and tract approvals, project repositioning, and marketing.
Financial Advisory & Valuation Services
Entitlement & Land Use Approvals
Permit, Utility & Condominium Expediting
Risk Management & Loss Prevention
Project Takeover & Repositioning
Sales & Marketing
Warranty & Customer Service
Lease-up Management